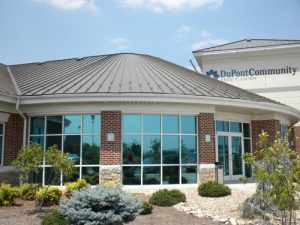 Achieve beautiful results with Hüper Optik™ Window Film solutions.
Clear View is a Hüper Optik Authorized Window Film Dealer.  We have a complete line of Hüper Optik™ Commercial & Residential window film solutions, as well as window film choices from the world's leading window film manufacturers.  When you enhance your windows with Hüper Optik Window Film, you can live more comfortably without changing your view. Whether you want to help even out the temperature in your home, protect furniture from fading, lower your energy costs or guard against break-in attempts, you can trust Clear View Window Film Solutions and Hüper Optik™ Window Films.
THERE ARE LOTS OF REASONS TO INSTALL WINDOW FILM, WHAT'S YOUR REASON?  We have a solution to suit your needs.
When employees and customers complain about rooms that are too hot or you notice that your energy costs are trending skyward, Hüper Optik Window Films can help increase comfort, conserve energy and even increase safety and security. Our films offer enhanced protection from accidents, natural disasters, break and entry, bomb blasts and flying glass fragments. They could also simply help upgrade your glass to code and you'll be reaping the rewards for years to come.
We use industry leading window films that save energy, improve comfort, increase safety, strengthen security, enhance interior design, and reduce the need for electrical lighting by redirecting outdoor light.  Whether it is your primary residence,second home, or business or office, a large commercial property, or even a historical building, we've done it all.
Let us take a first-hand look at the challenges you face, we'll share ideas and the benefits of window film.  There are a lot of reasons to install window film, but yours is the most important one to us.  We're ready to help you.  
Schedule your FREE Consultation today!  Consultations take about an hour and will leave you completely informed on what the films look like, the film performance, and cost.